PRO 1200 DTF Printer with Powder Shaking Machine


Featuring the 1.2m PRO DTF Printer (with printing area 1200mm) and POWDER MACHINE (with longer tunnel and auto-powder recuperation). This DTF PRO printer can freely print the designed pattern on the coated PET film, then transfer the pattern on T-shirt by sprinkling the powder and drying on the pattern. The PRO DTF printing device is the market's most advanced DTF solution. In comparison to other hardware systems, the PRO DTF Printer has a lot of advantages compares to other machines(including Toner Transfer, or even high-end DTG).
Works on both white and dark textiles and works with a variety of fabric styles (cotton, poly, blends, leathers, denim, and more).
Features
· Intelligent System
· Efficient production
· Stable printing performance
Application
· Washing labels; all kinds of socks
· Fashion clothes
· Personalized customization
Specifications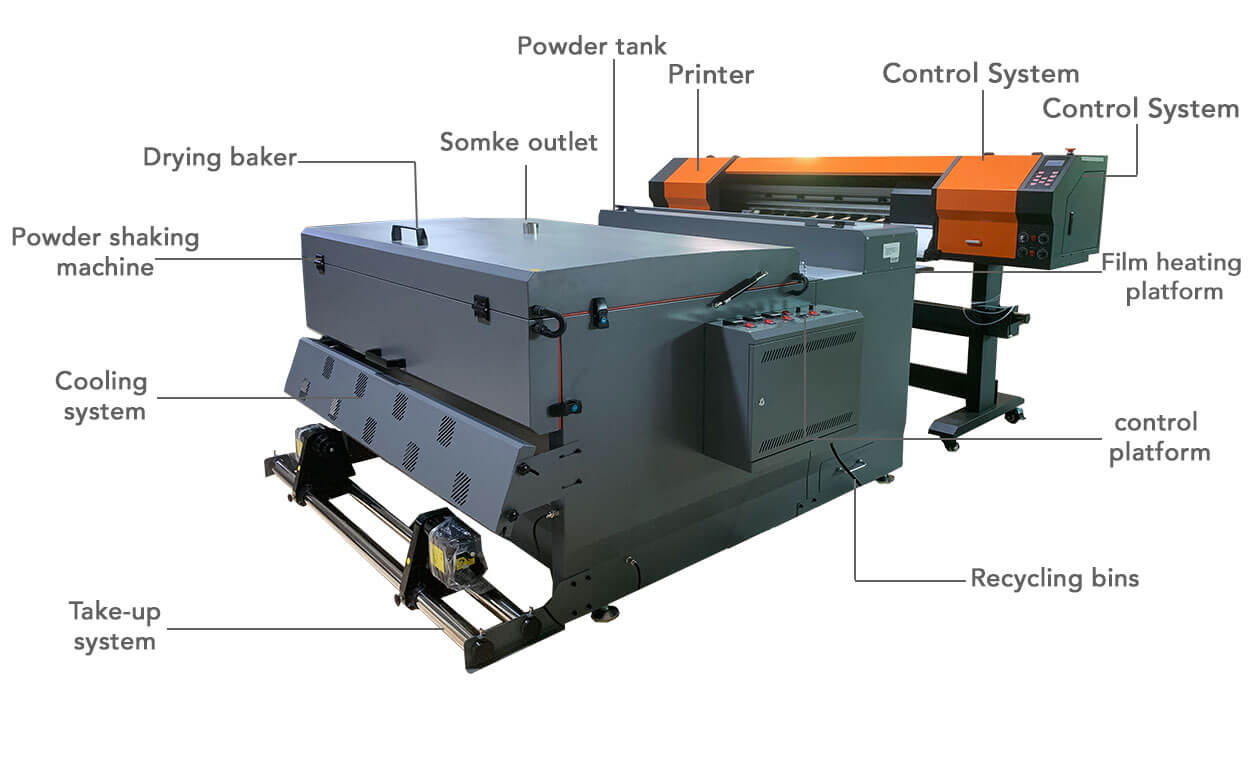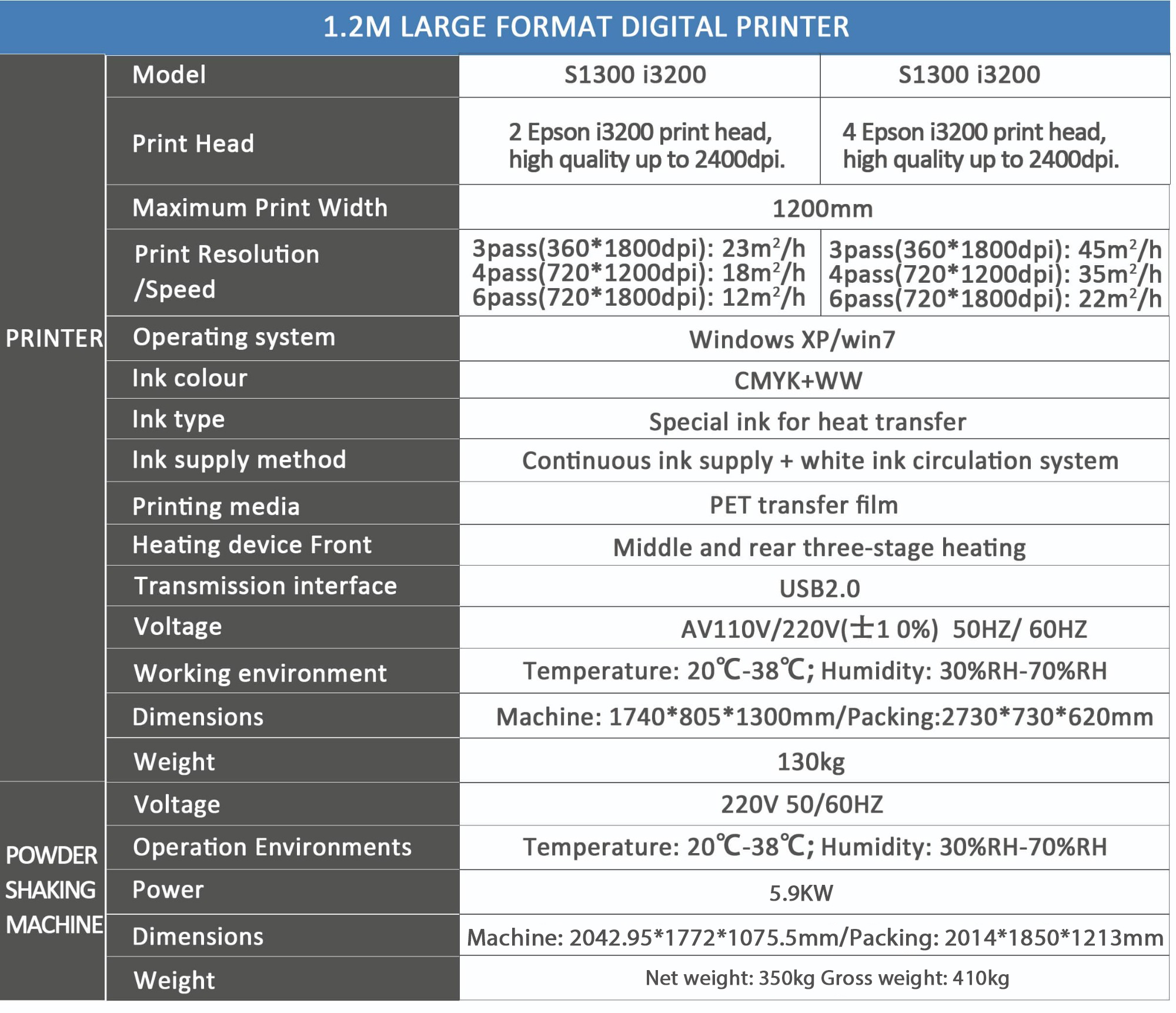 Considering the complexity of the production process, we launched this printer, special for latex printing. This machine combined the inkjet printer and shaking powder machine, solved the limitation of the number of the machine. This innovation makes the two machines into one, improve the work efficiency and reduce the labor cost.
Work Flow

Address:699-18 Xuanwu Avenue, Nanjing City, China, 210000
Tel |Fax:+86 25 85416407 (GLOBAL)
Cell:+86 17798509616
Whatsapp:0086 17798509616
E-mail:info@subtextile.com

Follow us on our social media!