DTF printer has been positively received since its introduction to the market. And the product's features are always being improved, and the generation is becoming more powerful than before. In every way, modern machine functions have surpassed those of the first generation of machines. Previously, printing items were restricted to the beauty of colors; now, not only can colors be printed, but also fluorescent colors!
The new DTF printer, which can print fluorescent colors, is our main character today. The original DTF printer came with two i3200 nozzles, and it can now print fluorescent colors with the addition of a third nozzle. In all, there are three nozzles.
DTF PRO A602 is a new printer designed by Hanrun paper with 3 print heads and 9 ink cartridges. It can not only realize CMYK+W five-color printing but also can easily realize 9 multi-color fluorescent printing, which greatly broadens your color scheme. When using the DTF fluorescent printer, we highly recommend you to use Hanrun paper's unique fluorescent color scheme and DTF PRO fluorescent ink, which can improve the printing effect and make the gradient of fluorescent color and CMYK color more natural.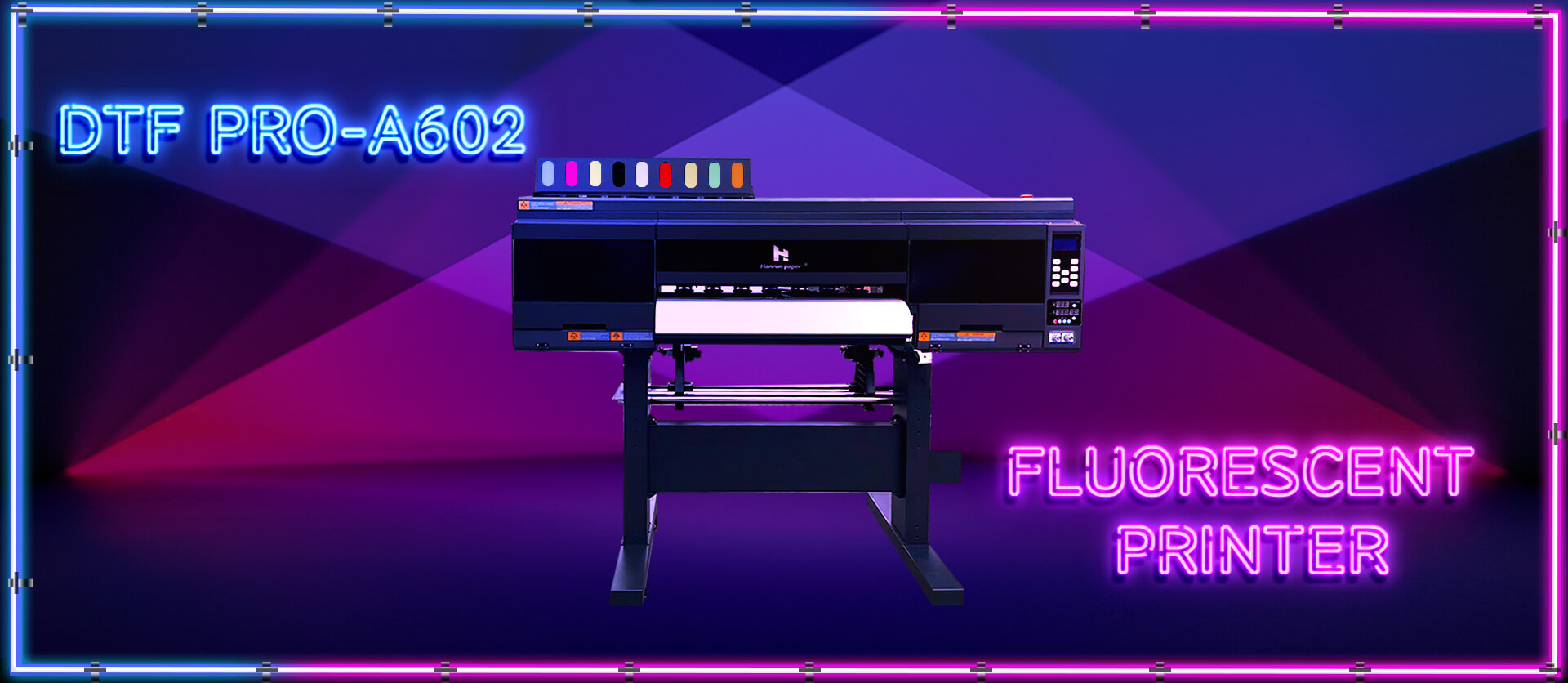 The addition of fluorescent red, fluorescent yellow, fluorescent green, and fluorescent orange inks to the 9-color mode can expand the color spectrum. The inks are mixed together to create a variety of vivid fluorescence and subtle tones.
Effect comparison:

If you want to see more intuitive printing effects and machine running capabilities, you can click on the link below, which is our live broadcast on Facebook today.
https://www.facebook.com/watch/live?ref=watch_permalink&v=1295560890856069
Tomorrow we will continue our live broadcast with DTF fluorescent printer as the theme. Please follow our Facebook page!
Subtextile Co. Ltd.
Address:699-18 Xuanwu Avenue, Nanjing City, China, 210000
Tel |Fax:+86 25 85416407 (GLOBAL)
Cell:+86 17798509616
Whatsapp:0086 17798509616
E-mail:

[email protected]