DTF Printer with Optional Powder Shaking Machine
The DTF printing device is the market's most advanced DTF solution. The DTF printer with a powder shaking machine will make sure the powder is evenly spread all over the printed surface on the film. After shaking the powder on the film, the drying machine will melt the powder and then take up the roll.
The printed products can work on both white and dark textiles and work with a variety of fabric styles (cotton, poly, blends, leathers, denim, and more).


Features
• Easy to use, labor-saving
• Environmental protection
• Stable printing performance
Application
• Washing labels; all kinds of socks
• Fashion clothes
• Personalized customization
Specifications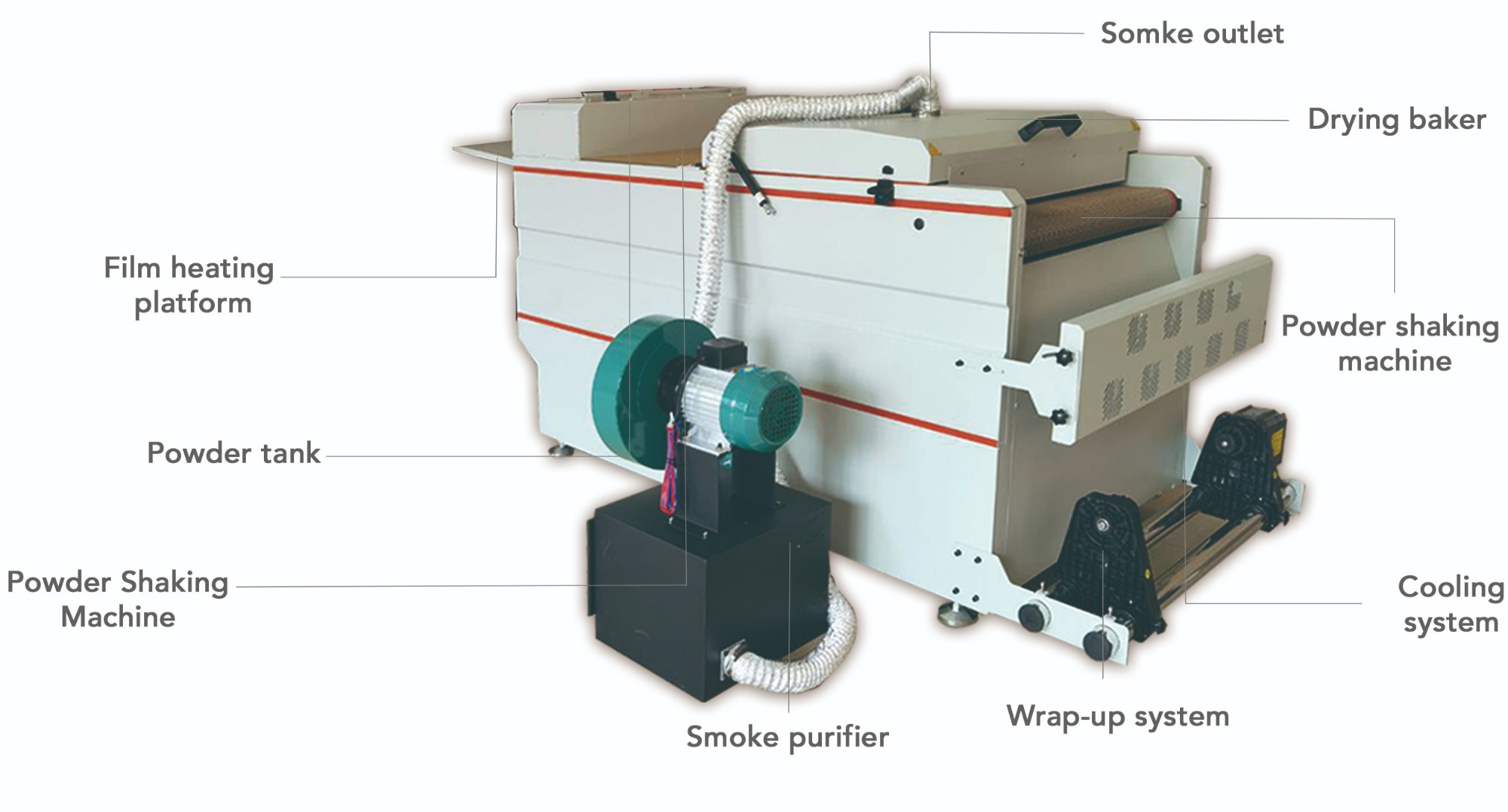 Other options of powder dry machine for D600 DTF printer: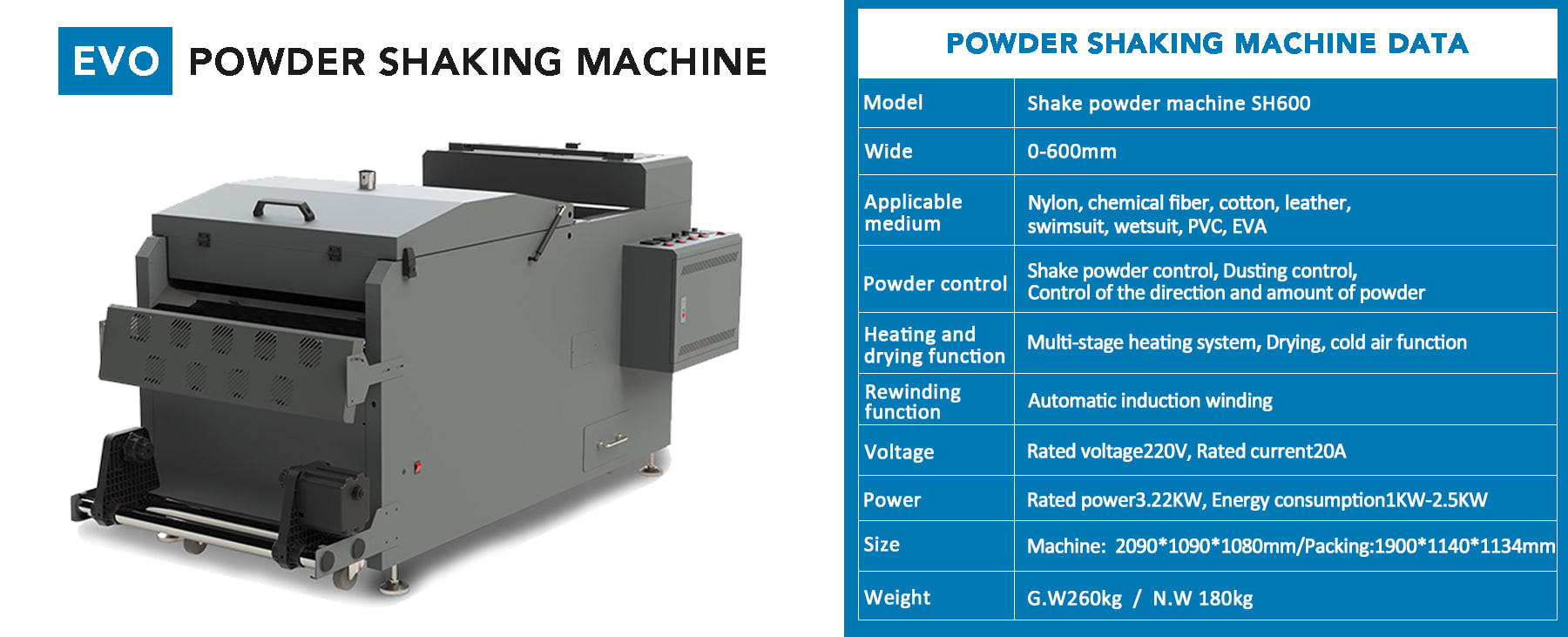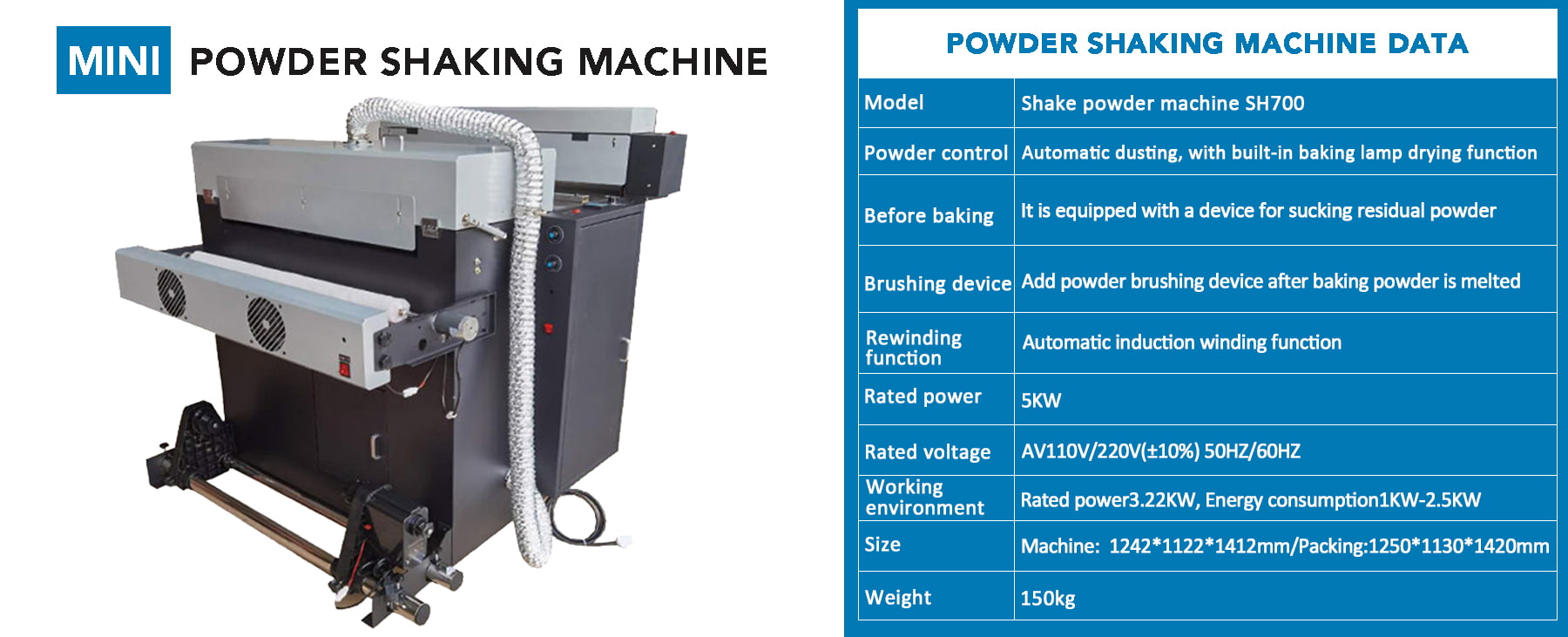 How to use (160℃ 10s)

Address:699-18 Xuanwu Avenue, Nanjing City, China, 210000
Tel |Fax:+86 25 85416407 (GLOBAL)
Cell:+86 17798509616
Whatsapp:0086 17798509616
E-mail:info@subtextile.com

Follow us on our social media!