Nanjing Sub Textile Co., Ltd
Manufacturer of sublimation transfer paper
Subtextile® is a coating factory with our own R&D division,3 coating line for normally production daily. The coating machine max can coat 3.2m wide sublimation transfer paper. And we have 2 automatic slitting machines, which can make Mini Jumbo roll sublimation transfer paper and Jumbo roll sublimation transfer paper.
We are One-Stop supplier for Sublimation Printing Solution:
--Sublimation Paper
--Sublimation Ink
--Sublimation Printers
--Sublimation Software
---
---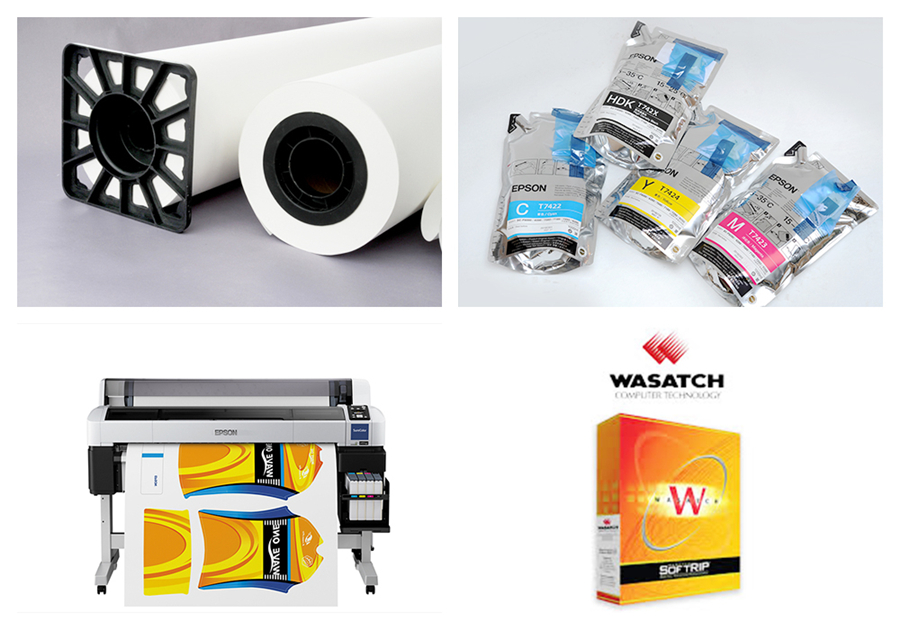 ---
Lanyard Ribbon Roll Heat Press Machine 600*420mm
The Rotary transfer machine is a high economic performance and high cost.
1.The 100% roller drum round seamless pipe, precision machining, cylindrical roller precision grinder, ensure each drum thickness line.
2.drum cylindrical Teflon plating, to ensure uniform temperature transfer, no color.
3.advanced technology for our Heat transfer machine for lanyards.
---
---
Technical Parameters
---
Details of the lanyards press machine

We have textile industry to Customizable subliamtion transfer lanyards , we are factory direct sales. Our weaving machine industrialization model, can produce a large number of tape orders, short delivery, complete packaging, fast delivery, service has been trusted by customers. You can see the whole process for our factory production. We can also provide a complete set of solutions to allow you to solve a lanyard problem.
---
Product features
1.Automatic shutdown function
2. With a large master to ensure the blanket back far away from the roller drums to prevent from high temperature to destroy the blanket.
3. The oil temperature heating technology circulates the thermal conductivity of liquid and averagely heating to avoid explosion.
---
Application

It is suitable for printing a variety of mobile lanyards, shoelaces, belts, elastic belts, snowflakes and labels.
---
Appp Expo subtextile highlights feedback:

Installing the machine for our clients
:
---
---
Our sublimation paper facotry show
---
Exhibitions& Team
---
FAQ
1. How to distinguish dye sublimation transfer paper print side?
A: Normally dye sublimation transfer paper rolls outside is print side. You can also use litter water to distinguish the print side. Sublimation paper coating layer felt sticky and adhesive.

2. How to storage your sublimation paper rolls?
A: Sublimation paper rolls need be sealed, and the storage temperature around 10-30centigrade, humidity around 45-55%.

3. How long for sublimation paper use life?
A: Normal sublimation transfer paper rolls can be used for 1 year. Sticky sublimation paper can be used for 8months

4. How to keep sublimation paper keep smooth not touch your print head?
A: Make printing room humidity around 45-55%, use good quality sublimation paper.

5. If we could get service after ordering?
A: Yes, our customers could contact us through email or social medias

6. What's the shipping method
A: Via DHL, FedEx, and sea shipping ways

7. What's the delivery time
A: Usually around 7~10 working days

8. What's the MOQ
A: Around 2500 USD.
---
---
Contact Us
Nanjing Sub Textile Co. Ltd
Add: East Street No.7-2 ,Waisha Village, Baguazhou, Qixia District, Nanjing City, JiangSu Province, China
P.C:213000

Tel:+86 25 85416407 (GLOBAL)
Fax:+86 25 85416407 (GLOBAL)
Cell:+86 17798509616
What'sapp: 0086 17798509616
E-mail:info@subtextile.com

Follow us on our social media!