Nanjing Sub Textile Co., Ltd
Fabricante de papel de transferencia de sublimación
Subtextile ® es un recubrimiento de fabrica con nuestro propio R & D Division, 3 línea de recubrimiento, normalmente para la producción diaria. La máquina de revestimiento Max puede abrigo 3.2m amplia transferencia de sublimacion papel. Y tenemos 2 de las máquinas de corte automático, que puede hacer mini jumbo roll sublimación papel de transferencia y jumbo roll sublimación papel de transferencia.
Somos un proveedor único para la solución de impresión de sublimación.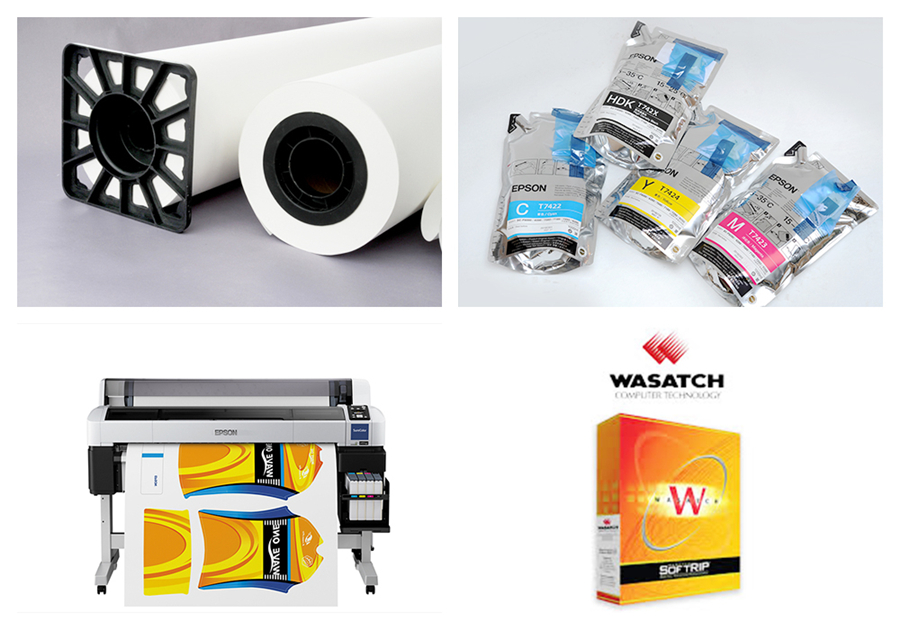 ---
Original Korea Inktec Sublinova Sure Dye Sublimation Ink for polyester and polyamide fabrics
Korean sublinova SEF Sure sublimation ink for EPSON TFP Head Printers
InkTec SubliNova Sure is based on a high black and color density ink formula to be efficient with low production costs. SubliNova Sure shows optimal printing stability and long lasting head performance and is formulated to be compatible with Epson's TFP head. Moreover, it maintains the quality under the high speed option (360X720dpi/ 1pass/ 58.9m2/h) of Epson SC-F7000.
Features
-Suitable for the plotters equipped with TFP printhead
-Wider colour gamut than original inks
-High colour concentration with vivid colour
-Superior print quality and stability at high speed mode
-Environmentally friendly Free from formaldehyde, VOCs and compliance with RoHS
---
Table of fastness properties
Excellent fastness properties are just a few of SubliNova Sure's competitive advantages.
---
Black&Color Optical Density
The colour concentration of SubliNova Sure is high with vivid colour and its optical density is much higher than original inks. The higher the figures, the deeper the optical density.

Printer: Epson SC-F7000
Resolution: 720 x 720 dpi, 4pass, VD
Profile: Non-profile
Fabric: 90% polyester
Media weight: 100g
Fixation temperature, time: 200C/ 30sec
---
ECO Friendly
SubliNova Sure is an environmentally friendly product using only high-class dyes and its excellent quality has been proved by an international testing agency.

---
Application
1. Polyester and polyamide fabrics, spandex, lycra, nylon used in sports apparel and outdoor clothing
2. Plastic substrates like skis, snowboards, skateboards and surfboards
3. Mixed synthetic fabrics(used in sports apparel and outdoor clothing) with a mini mum polyester content of 60%
---
FAQ
1. How to store your sublimation ink?
A: Room temperature around 10-25 centigrade.
2. What is the shipping method for sublimation ink shipping?
A: Using shipping air line.
3. How to use Epson original sublimation ink on Epson surecolor F series printer?
A: We can offer Epson original sublimation ink for Epson Surecolor F series printer, and we also offer one time chips matched.
4. Italy brand KIIAN, Jnext sublimation ink is good ink?
A: We offer original Korea sublimation ink- Inktec Sublinova sublimation ink,We also offer Italy based sublimation ink for KIIAN and Jnext.
---
---
Contact Us

Nanjing Sub Textile Co. Ltd
Add: East Street No.7-2 ,Waisha Village, Baguazhou, Qixia District, Nanjing City, JiangSu Province, China
P.C:213000

Export office:
699-18 ,Xuanwu Blvd.,Nanjing City,Jiangsu,China
P.C:213000
Tel:+86 25 85416407 (GLOBAL)
Fax:+86 25 85416407 (GLOBAL)
Cell:+86 17798509616
What's app: 0086 17798509616
E-mail:info@subtextile.com