#DPES EXpo, #Subtextile, #digital textile, #3D printing, #APPP Expo, #heat transfer printing, #sublimation ink, #sublimation paper
---
Hello, every guy. Subtextile is partcipating in #DPES Expo now. Do you want to know the interesting things on Expo and latest industry news? Now follow me, I will introduce the newest Expo processing to you.



We bring our hot items there, like 50gsm jumbo roll, cotton sublimation paper, Subtextile original ink, PVC, PU, glitter, 3D and this year our newest announcement extreme instant dry sublimation paper.



Although the first day, also so many agents join the DPES Expo, I think they all want to view the newest change in all digital textile industry.


However, Subtextile's booth also attracts so many people's interest. They are interested in our sublimation products. Most of them also take our samples away, they will order from us once testing quality!


If you want to know more about DPES Expo, please keep your eyes about Subtextile blog section.
---
2018 Exhibitions& Team Feedback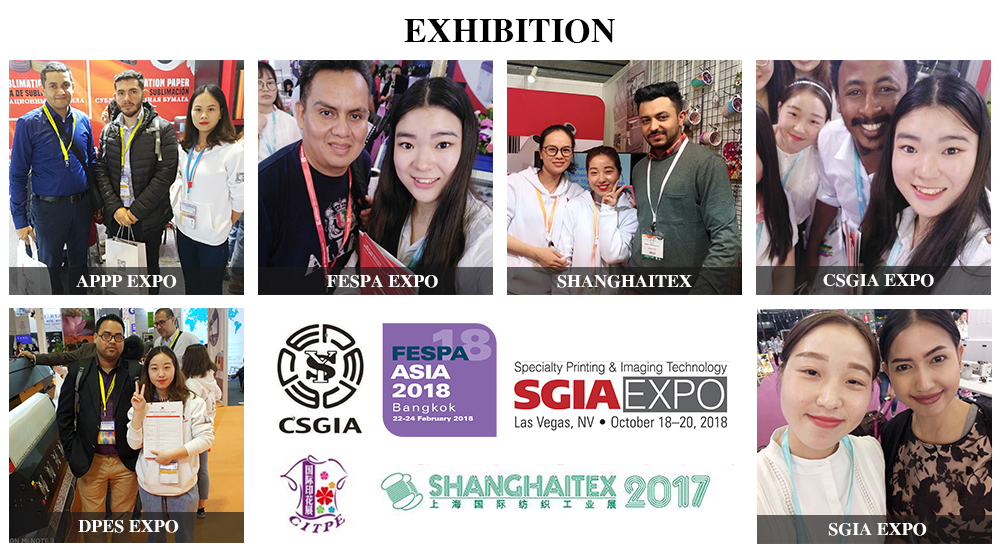 ---
Nanjing Sub Textile Co. Ltd
Add: East Street No.7-2 ,Waisha Village, Baguazhou, Qixia District, Nanjing City, JiangSu Province, China
P.C:213000

Export office:
699-18, Xuanwu Blvd, Nanjing City, Jiangsu, China
P.C:213000
Tel:+86 025 85416407 (GLOBAL)
Fax:+86 025 85416407 (GLOBAL)
Cell:+86 17798509616
WhatsApp: 0086 17798509616
E-mail:info@subtextile.com