Subtextile 2019 Sublimation Expo plan,
DPES
EXpo,
Appp
Expo, sublimation printing, sublimation paper, digital sublimation, SGIA Expo, 3D printing
---
Hello every guy! 2019 Chinese new year is coming soon. And Subtextile will have our holiday soon
hhhh
. Today I will announce that 2019 Subtextile first Expo is planned. We will attend
DPES
Expo

in China, Guangzhou from 21st to 23rd Feb.

DPES
Expo Sign & LED Expo China was first held in 2010. It shows a complete production of the mature advertising system, including all kinds of high-end brand products such as UV flatbed, inkjet, digital printer, engraving equipment, signage, LED light source, etc. Every year,
DPES
Expo Sign Expo attracts a wide range of local and international enterprises to participate and has become the world's leading expo for the sign and advertising industry.

We may bring our new products here such as super

light coating

35gsm, 40gsm sublimation paper. 100gsm fast dry sublimation paper or other new items. If you have interested, welcome to our booth H88-13.



We are looking forward to your participation. Thanks!

2018 Exhibitions& Team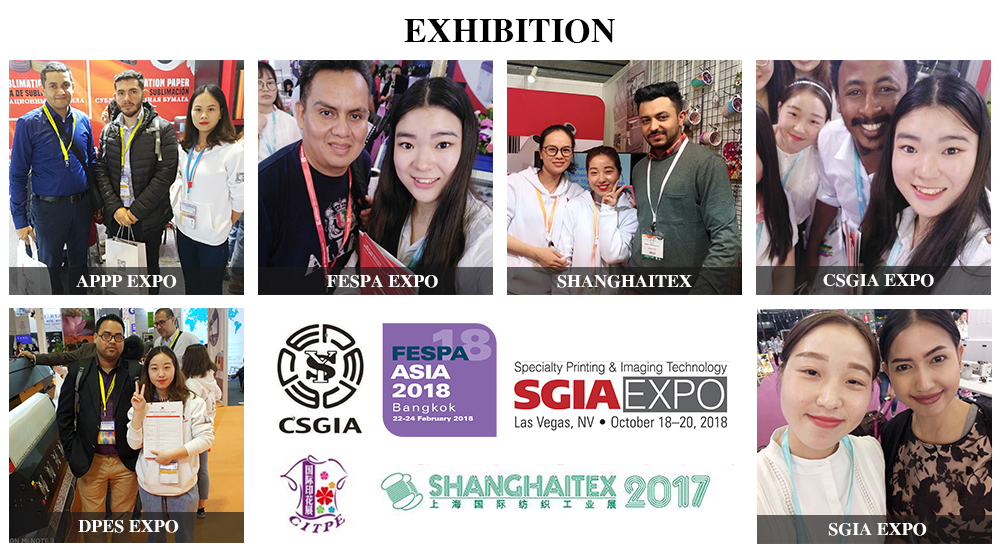 ---
Nanjing Sub Textile Co. Ltd
Add: East Street No.7-2 ,Waisha Village, Baguazhou, Qixia District, Nanjing City, JiangSu Province, China
P.C:213000

Export office:
699-18, Xuanwu Blvd, Nanjing City, Jiangsu, China
P.C:213000
Tel:+86 025 85416407 (GLOBAL)
Fax:+86 025 85416407 (GLOBAL)
Cell:+86 17798509616
WhatsApp: 0086 17798509616
E-mail:info@subtextile.com