Nanjing Sub Textile Co., Ltd
Manufacturer of sublimation transfer paper
Subtextile® is a coating factory with our own R&D division,3 coating line for normally production daily. The coating machine max can coat 3.2m wide sublimation transfer paper. And we have 2 automatic slitting machines, which can make Mini Jumbo roll sublimation transfer paper and Jumbo roll sublimation transfer paper.
We are One-Stop supplier for Sublimation Printing Solution:
--Sublimation Paper
--Sublimation Ink
--Sublimation Printers
--Sublimation Software
---
---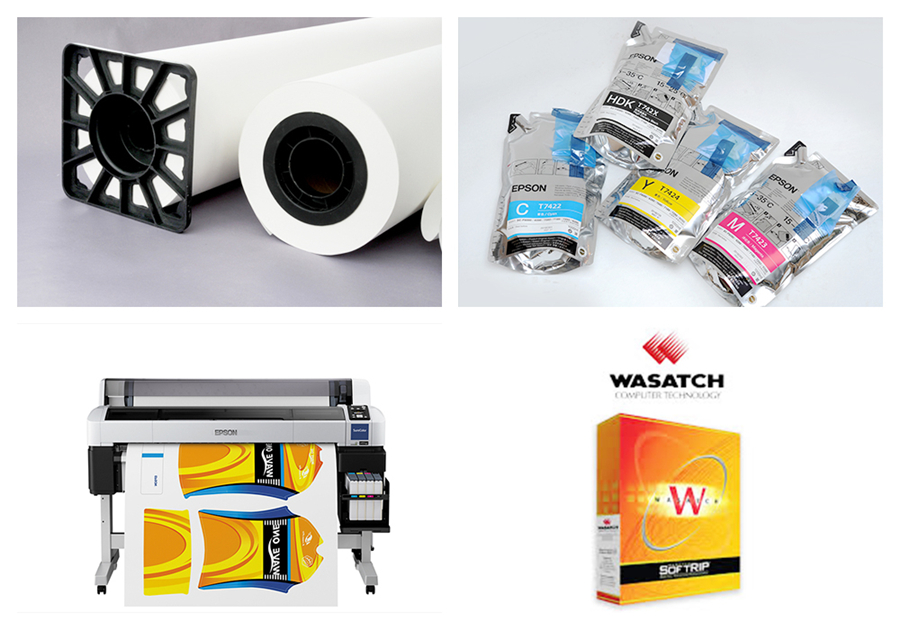 ---
Specifications:


Epson Original Sublimation Ink for F6070 F6070 F9270 F9370/ T series
We sell sublimation inks to our customers who do sublimation transfer printing.
Kiian, Jteck, Jnext, Sensient, Inktec Sublinova, Epson original sublimation ink.
Advantages
-vivid color
--fit for Epson DX5 DX7 4720 5113
-fast dry on sublimation paper
-high transfer rate

APPP EXPO Subtextile Team Show:
---
---
ICC Curve Making by our engineer:

---
Packing details
---
FAQ
1. How to store your sublimation ink?
A: Room temperature around 10-25 centigrade.
2. What is the shipping method for sublimation ink shipping?
A: Using shipping
air line
.
3. How to use Epson original sublimation ink on Epson
surecolor
F series printer?
A: We can offer Epson original sublimation ink for Epson Surecolor F series printer, and we also offer one time chips matched.
4. Italy brand KIIAN, Jnext sublimation ink is good ink?
A: We offer original Italy based sublimation ink for KIIAN and
Jnext
. We also offer Inktec Sublinova sublimation ink.
---
Related Products:
---
We are professional sublimation transfer paper manufacturer in China since 2009.
We have 3
high speed
sublimation paper coating machine, which can coat 160m per min.
And 2 automatic high speed slitting machine, which can make for sublimation paper Jumbo roll.
Our sublimation paper
facotry
show
---
Application
Exhibitions& Team
---
Contact Us
Nanjing Sub Textile Co. Ltd
Add: East Street No.7-2 , Waisha Village, Baguazhou, Qixia District, Nanjing City, JiangSu Province, China
P.C:213000

Export office:
699-18 , Xuanwu Blvd., Nanjing City, Jiangsu, China
P.C:213000
Tel:+86 25 85416407 (GLOBAL)
Fax:+86 25 85416407 (GLOBAL)
Cell:+86 17798509616
What'sapp: 0086 17798509616
E-mail:info@subtextile.com

Follow us on our social media!