Nanjing Sub Textile Co., Ltd
We are One-Stop supplier for Sublimation Printing Solution
Subtextile® is a coating factory with our own R&D division,3 coating line for normally production daily. The coating machine max can coat 3.2m wide sublimation transfer paper. And we have 2 automatic slitting machines, which can make Mini Jumbo roll sublimation transfer paper and Jumbo roll sublimation transfer paper.
Manufacturer of sublimatio transfer paper
Wearean one-stop offer of
Sublimation transfer paper
Sublimation ink
Sublimation printer
Sticky sublimation paper
Heat press machine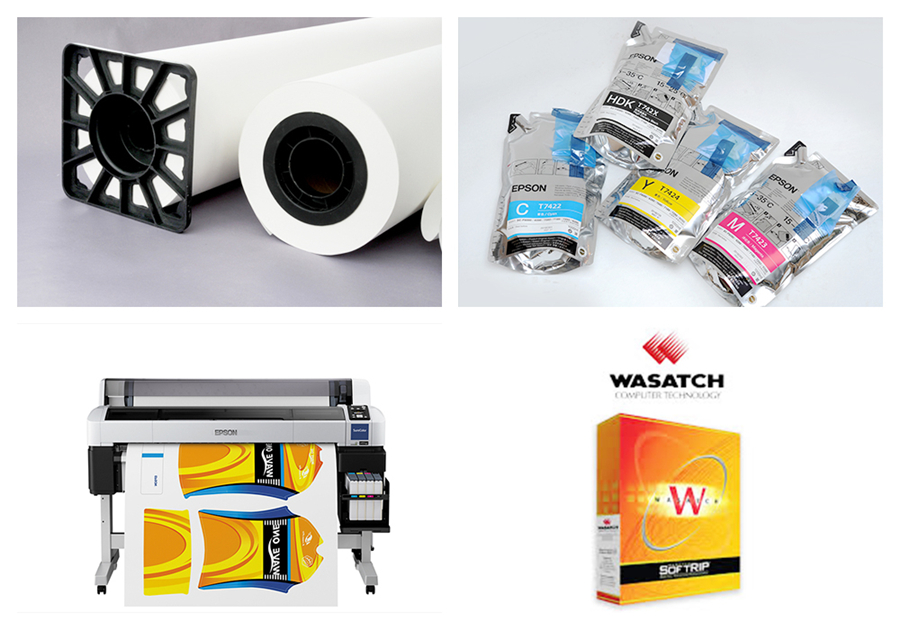 ---
Sublimation Transfer Machine Calender
This heat transfer machine is specially designed for apparel. The belt use pneumatic and hydraulic pressing, more accurate for heat transfer.
Calender overview
- Shorter time for temperature increasing, it can be at 200centigrade within 45mins.
- An extra oil tank outside the machine
- Belt can be released flexiable
- Use variable-frequence governor, can adjust the transfer speed freely
- Automatic rolling bar for fabric, and feeding bar for fabric, based on your choice
- Spare parts is imported, more accurate, longer use time

---
Specifications
Diameter(mm)
Width(mm)
Voltage(V)
Power(Kw)
Temperature
Noise
Speed//hour
Packing size(mm)
Installation size(mm)
Weight(kg)
420
1700
110V
220V
380V
28KW
0-400centigrade
30QB
80-160m
2500x1000x1250
4500x2500x1200
1300kg
1900
28KW
2800x1000x1250
4500x2800x1200
1400kg
610
1700
48KW
160-250m
2520x1190x1600
4650x2520x1500
1700kg
1900
48KW
2820x1190x1600
4650x2820x1500
1800kg
---
Advantages:
--Less space
--Wide application
--Stable heating
--The blankets are imported DuPont raw materials.
---
Heat Press Video:

---
Shipping package
---
FAQ
1. How to store your sublimation ink?
A: Room temperature around 10-25 centigrade.
2. What is the shipping method for sublimation ink shipping?
A: Usingshippingair line.
3. How to use Epson original sublimation ink on Epsonsurecolor F series printer?
A: We can offer Epson original sublimation ink for Epson Surecolor F series printer, and we also offer one time chips matched.
4. Italy brand KIIAN, Jnext sublimation ink is good ink?
A: We offer original Italy based sublimation ink for KIIANandJnext. We also offer Inktec Sublinova sublimation ink.
5. If we could get service after ordering?
A: Yes, our customers could contact us through email or socialmedias
6. What's the shipping method
A: Via DHL, FedEx, and sea shipping ways
7. What's the delivery time
A: Usually around 7~10 working days
8. What's the MOQ
A: Around 2500 USD.
---
Related Products:
---
We are professional sublimation transfer paper manufacturer in China since 2009.
We have 3high speed sublimation paper coating machine, which can coat 160m per min.
And 2 automatic high speed slitting machine, which can make for sublimation paper Jumbo roll.
Our sublimation paper facotry show

---
Application
---
Exhibitions& Team
---
Contact Us
Nanjing Sub Textile Co. Ltd
Add: East Street No.7-2 ,Waisha Village, Baguazhou, Qixia District, Nanjing City, JiangSu Province, China
P.C:213000

Export office:
699-18 , Xuanwu Blvd., Nanjing City, Jiangsu, China
P.C:213000
Tel:+86 25 85416407 (GLOBAL)
Fax:+86 25 85416407 (GLOBAL)
Cell:+86 17798509616
What'sapp: 0086 17798509616
E-mail:info@subtextile.com

Follow us on our social media!