Nanjing Sub Textile Co., Ltd
We are One-Stop supplier for Sublimation Printing Solution
SUBTEXTILE Company was established in 2009, professional provide inkjet printers and consumables products, and in the field of printing ink industry for nearly 10 years of experience in product sales and after-sales, Our products are well received by customers at home and abroad has been love and recognition, include : ink, ink cartridges, inkjet printers, heat sublimation/digital printing equipment, special sublimation ink, sublimation transfer paper etc. Provide product solutions for customers, High-quality products and best services have always been a bellwether for the company's efforts.
---
EVO Quick Dry dye sublimation transfer paper
EVO Quick Dry dye sublimation transfer paper is the best choice for economic and environmental protection and reasonable price.
It can be used on Epson, Mimaki, Ro land, Mutoh, DGI, Dgen sublimation printers
Widely suit for KIIAN, Jteck, Inktec, Sensient, Sawgrass sublimation ink.

Advantages
- Fast dry
- Protect environment
- Keep flat when printing
- Anti curl
- High transfer rate up to 95%
- Bright color on fabrics

---
Size
---
Packing details
---
We do sublimation printing on Epson F6280 for this paper
Printing on Epson F6280


Transfer result on polyester fabric

---
Working Video
---
Application
---
FAQ
1. How to distinguish dye sublimation transfer paper print side?
A: Normally dye sublimation transfer paper rolls outside is print side. You can also use litter water to distinguish the print side. Sublimation paper coating layer felt sticky and adhesive.

2. How to storage your sublimation paper rolls?
A: Sublimation paper rolls need be sealed, and the storage temperature around 10-30centigrade, humidity around 45-55%.

3. How long for sublimation paper use life?
A: Normal sublimation transfer paper rolls can be used for 1 year. Sticky sublimation paper can be used for 8months

4. How to keep sublimation paper keep smooth not touch your print head?
A: Make printing room humidity around 45-55%, use good quality sublimation paper.

5. What's the tips for sticky sublimation paper use?
A: Do not expose it to heater for a long time before transferring.
Different temperature and humidity will change the viscosity.
Cold peel off after transferring.
---
We offer sublimation printing SOLUTIONS
Offer sublimation paper, sublimation printer and sublimation ink.

---
Related Products
: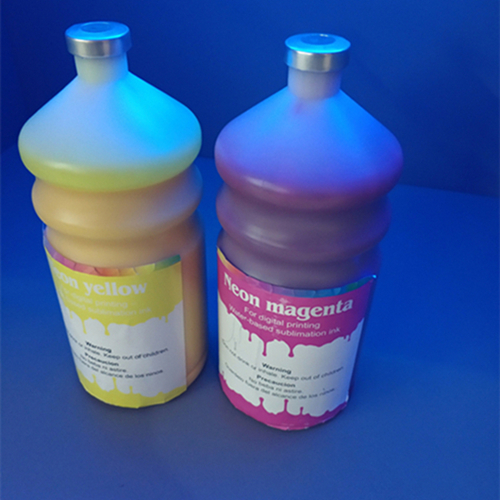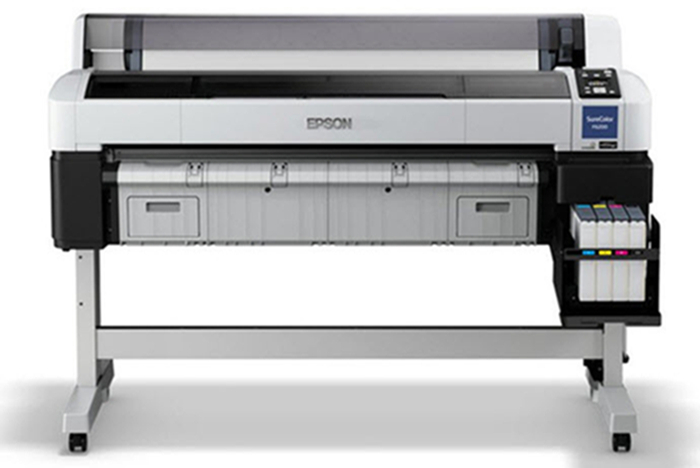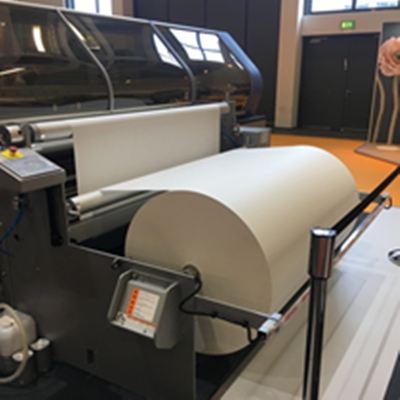 Exhibitions& Team
---
Contact Us

Nanjing Sub Textile Co. Ltd
Add: East Street No.7-2 ,Waisha Village, Baguazhou, Qixia District, Nanjing City, JiangSu Province, China
P.C:213000

Export office:
699-18 ,Xuanwu Blvd.,Nanjing City,Jiangsu,China
P.C:213000
Tel:+86 25 85416407 (GLOBAL)
Fax:+86 25 85416407 (GLOBAL)
Cell:+86 17798509616
What's app: 0086 17798509616
E-mail:info@subtextile.com

Follow us on our social media!